CoolSmile (R) product introduction

Cap type CoolSmile (R)

160g (busy condition containing a battery) of light weights

State-of-the-art cool smile technology is carried. CS101 is put on the market in May, 2012.
It is the rapid psychroesthesia by the switch ON! It is the comfortable air conditioner CoolSmile of midsummer.
"The concept to cool" was realized faithfully.
If CS101 is used, it will play an active part in a various living scene.
It has also had color lineup in stock abundantly, and can choose your favorite color.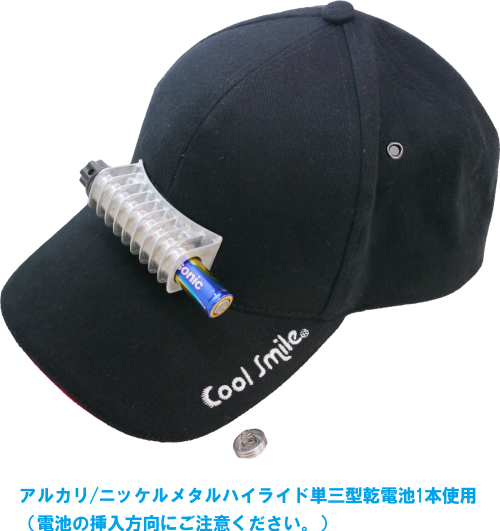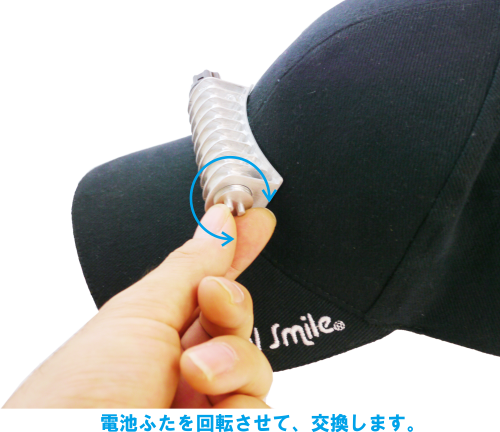 A battery lid is rotated and it exchanges.
An alkaline dry cell / one rechargeable dry cell battery use (Please be careful in the insertion direction of a battery.)


If the left is made to rotate a battery lid, a lid will open.
Please insert an AA dry cell (an alkaline dry cell / rechargeable battery recommendation) from a plus side.
When closing a lid, let's turn firmly to the last.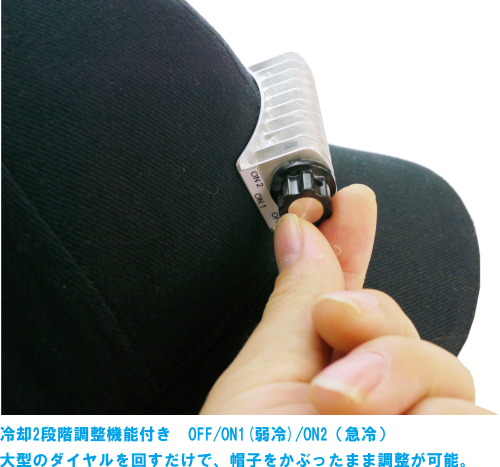 If a switch is turned, it will get cold rapidly. Since it is a larger dial switch, switch operation is possible, with a hat worn. It is a change type of OFF/ON1/ON2. ON1 becomes weak cold mode (it cools gently for a long time), and ON2 has become rapid-cooling mode (by a short time, when powerful cooling is required, it is used).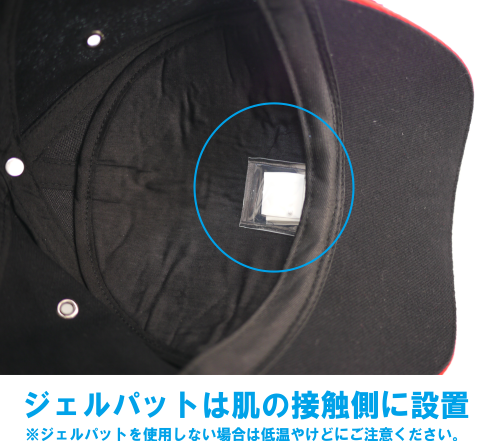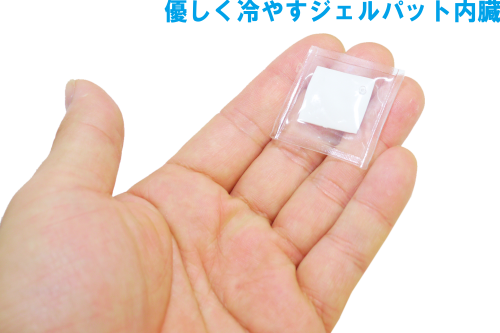 A gell pad is installed in the contact side of skin.
When you do not use a gell pad, please be careful of a low-temperature burn.
Gell putt internal organs cooled gently


The gell pad is built in the inside of a hat (it is a contact part to skin).
A gell pad can cool comfortably.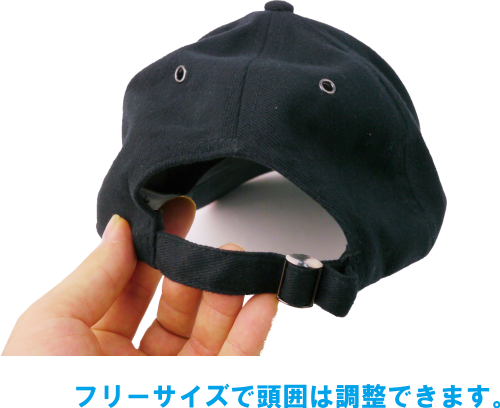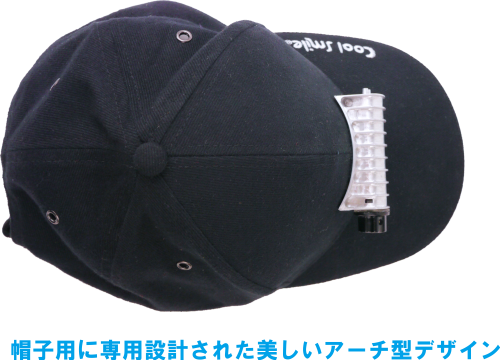 It is an adjustable hat which anyone can use.
Ponytail is also OK!
A refrigeration unit is an arch type design fit for a hat.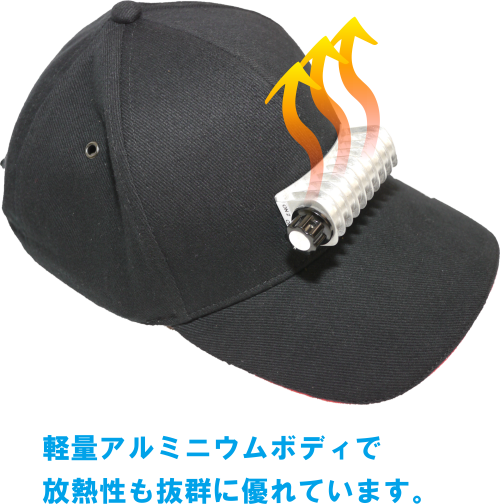 A heat sink is a product made from aluminum.
It is lightweight and made of a high material of the heat dissipation effect.
The occurring heat is efficiently emitted into the atmosphere.